MacOS App: Sophie – Carthage GUI Client

Sophie is a new
GUI Client
to manage
Carthage
dependencies. It allows you to run Carthage scripts with just a click of your mouse.
Features:
Add a new project selecting the folder container a Cartfile.
Edit/Remove a project.
Double click on a project to open its list of depedencies.
Automatic parser of the Cartfile to show the list of dependencies.
Add/Edit/Remove a dependencies. It will be update the Cartfile.
Run Bootstrap/Update with the possibility to change all the parameters available so far in Carthage.
Console to show what's happening in the Carthage script.
Section `Help` to help the beginners to master Carthage.
Check for latest update of Sophie.app.
Screenshots: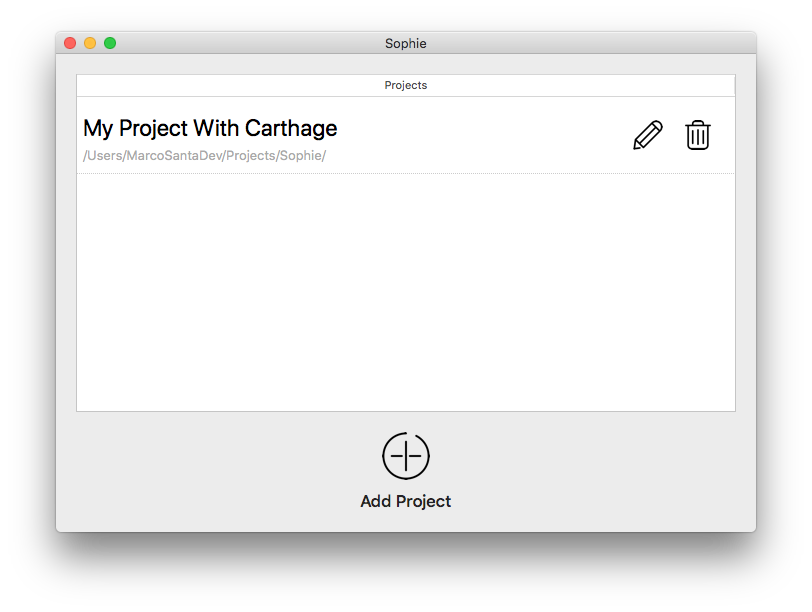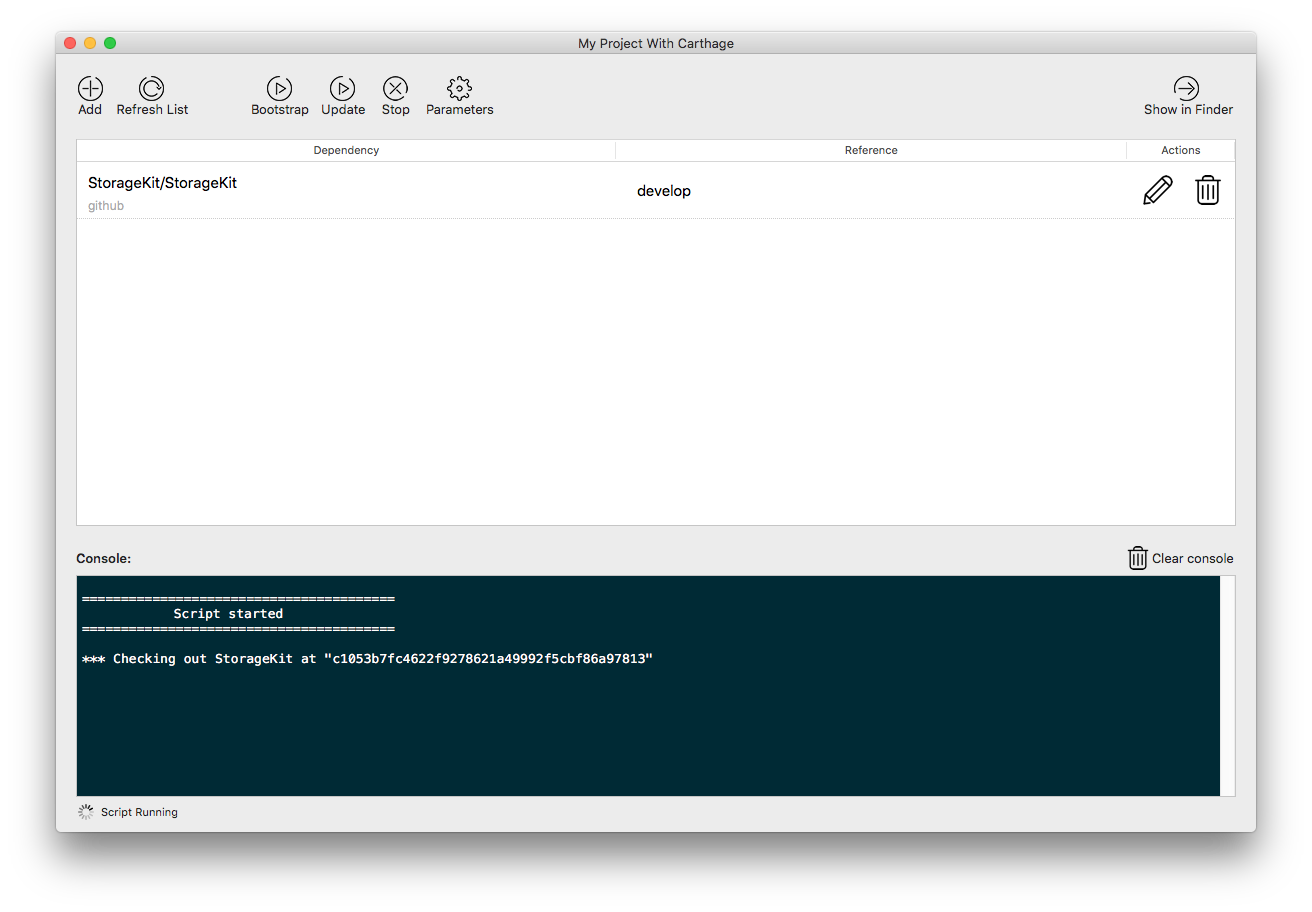 Changelog:
Version 1.1.0:
Updated Credits.
Added Link to Github Repo in menu `Go`.
Added documentations and tutorials in menu `Help`.
Added embedded Carthage (0.28.0) if user doesn't have one in `/usr/local/bin/`.
Added internal beta channel. Public soon.
Added visual feedback when script is running.
Changed icon style in dependencies list.